CHOP HOUSE
Marketing
Case Study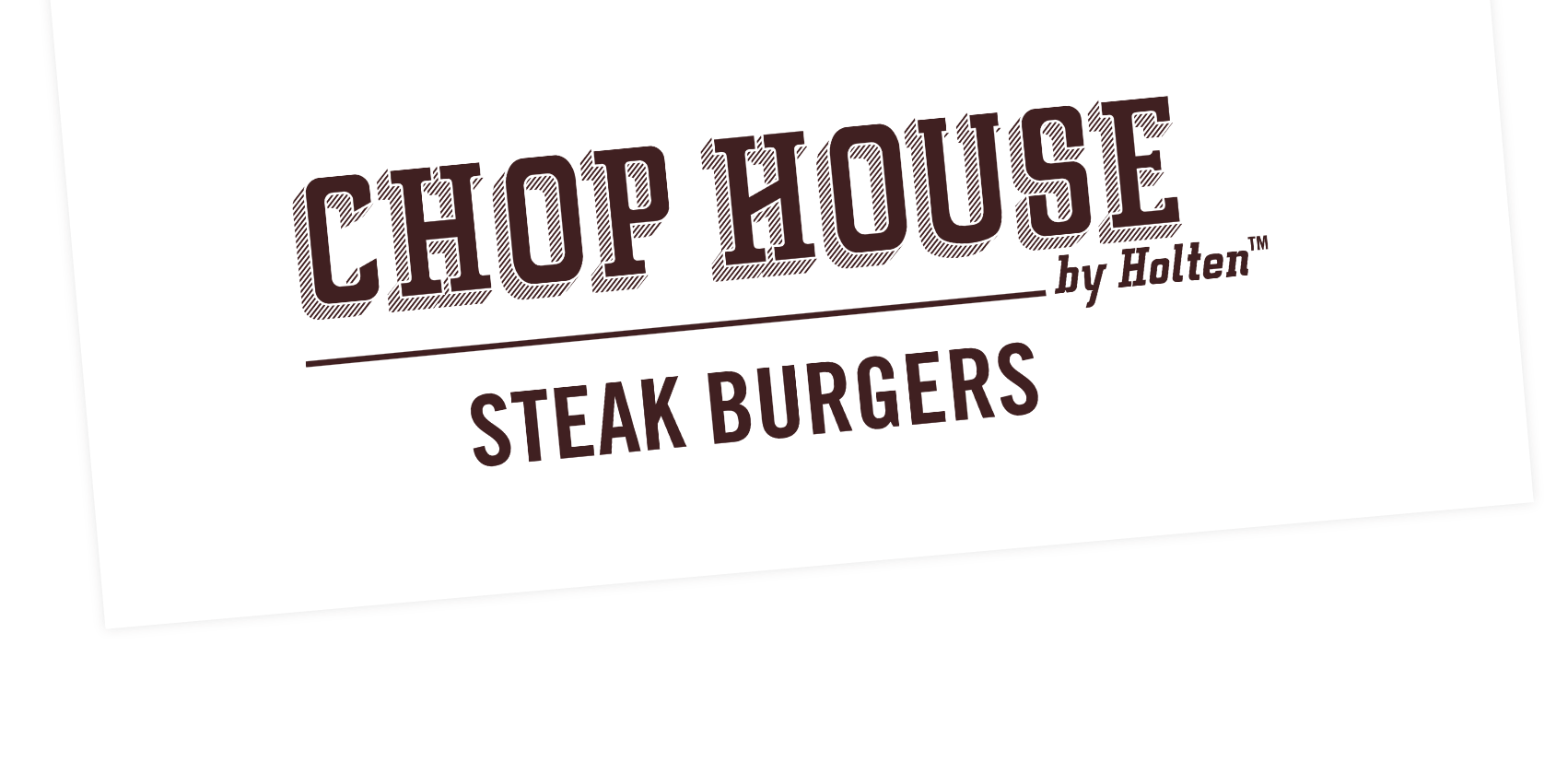 THE RESULTS
Increased product sales by 58% during peak selling season as compared to previous year.
Over 8.4M impressions from media placements and a total reach of 3.4M consumers.
Increased community growth by 308% and engagement by 122%.
Identified key audiences through paid and organic reach and impressions.
Influencer campaigns resulted in an increase in unique and dynamic content, unique recipes leveraged for paid and organic content, and influencer reach of 1.2M within select, key grocer markets.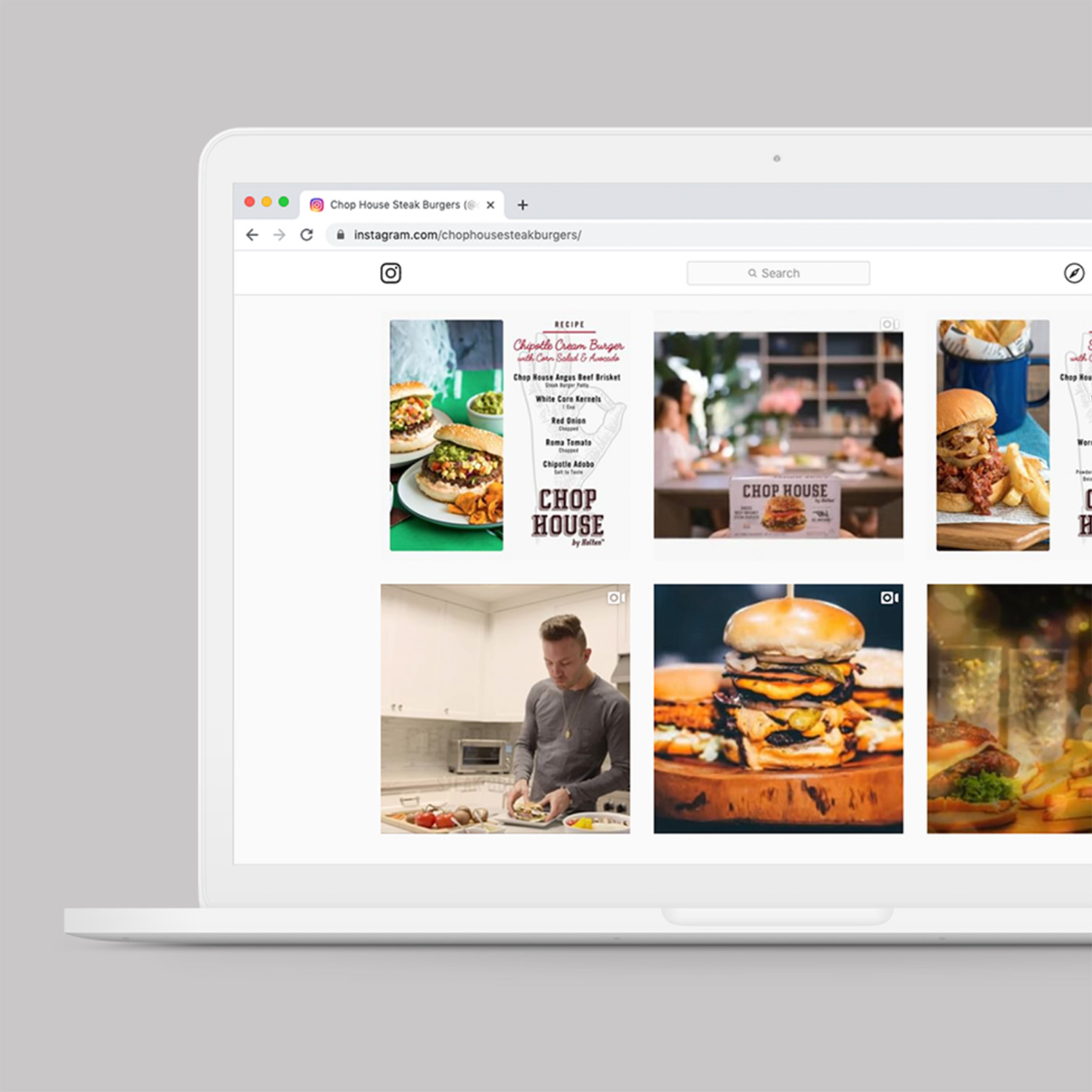 The Strategy
Create consumer-facing brand through an integrated digital program, including creative, content, and launch strategies focused on increasing product awareness, engagement, and purchases, and building stronger grocer relationships.
Engage in a 4-month market pilot program with well-known grocery retailer during peak selling season — summer grilling and tailgating through autumn.
Create and launch integrated online strategy, with organic content of static, dynamic, and video content, and social amplification consisting of ads and influencers to provide social proof and brand credibility.
Recruit and retain key market influencers to create content during peak season campaign to help build awareness, buzz and engagement and spread the word to their influential base. Partner with local lifestyle influencers to communicate where the product is located in retail as well as the product's unique premium value.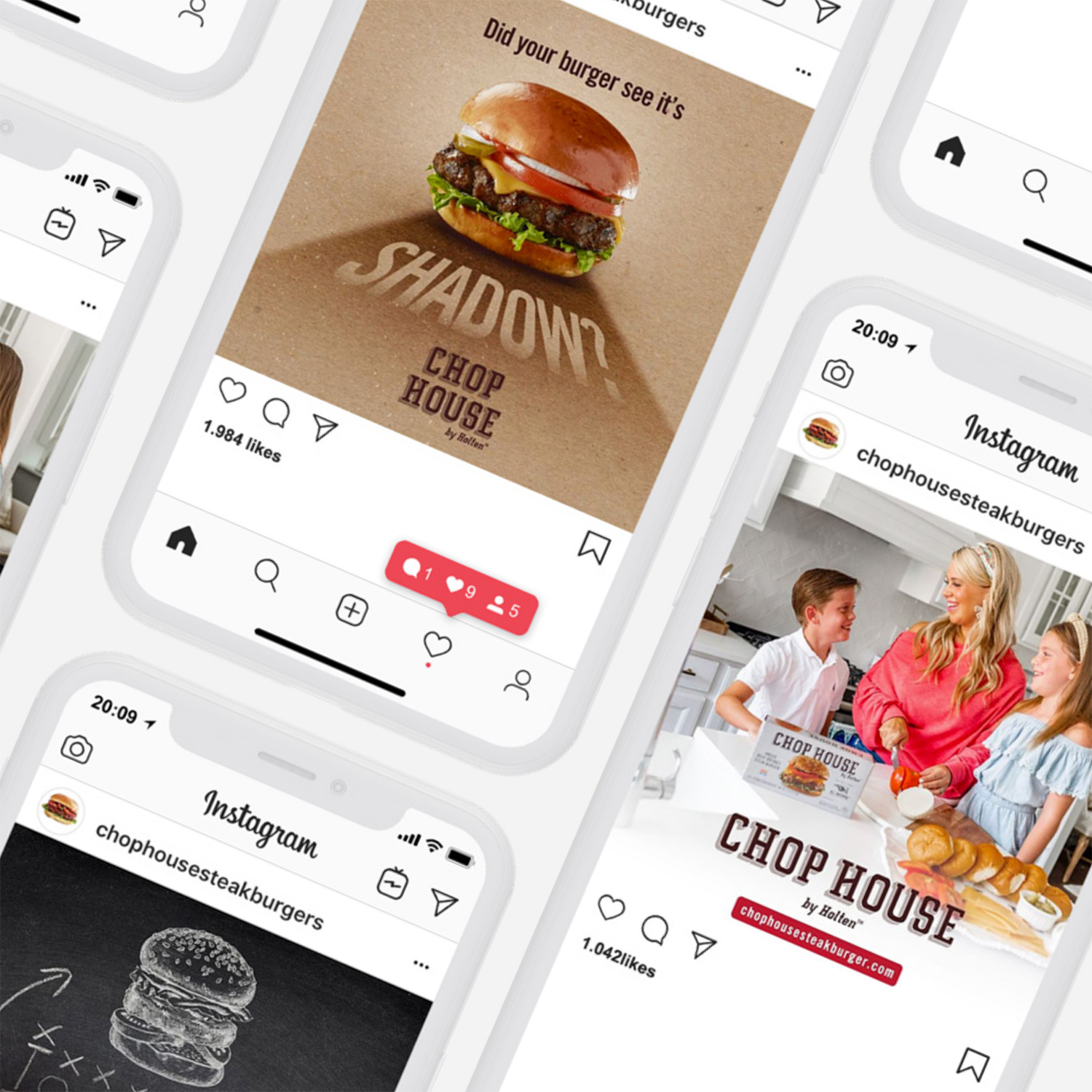 The Challenges
A primarily institutional and food service manufacturer wanted to develop consumer-based products to enter the retail grocery space.
After their creation of consumer brand Chop House and seeing lackluster distribution and sales, we were tasked to: increase awareness, engagement, and sales; build a grocer success story to help fuel increase in retail partners, shelf space, and product skews; increase utilization beyond the burger-and-bun image; expand their brand audience, recognition, recall, and sales; and launch new retail product, Big Box.