Branding and marketing go together like peanut butter and jelly—so why would anyone separate them? Marketing Initiative Worx has created a unique fusion of both to ensure every message you send and product you launch is promoted and marketed with your brand at the forefront.
Using our 7 Sphere Code, we conduct a full audit of your current branding and marketing processes. We dig deep into the heart of your company, learn your mission, vision, and unique value. As your marketing partner, we are fully immersed with your brand.
Your marketing strategy is an extension of your brand, so every image, video, social media post, press release, blog, and even podcast must provide a cohesive story for your audience. We help determine how, when, where, and why for every message you send and every product you launch. We follow up with constant measurement to change direction the moment improvements become necessary.
One source. One contact. Driving your brand toward success.

Our 7 Sphere Code really gets a workout during product launches. We start with an audit—always—even if you've recently launched another product with us. We constantly investigate your market, identify your target audience, and perform competitive research analysis before every launch.
We measure every step of the way, adjusting and recommending as we go, so you always get the best possible results. That's our 7 Sphere Code: audit, brand, messaging, creative, plan, execution, and metrics.
You deserve a partner who understands your buyer personas, products, and brand identity as well as you do. A partner who doesn't just launch your product to the consumers but also has extensive experience in trade coordination and programs.
We work with you from concept to victory.

We offer a full range of digital marketing services, including:
PPC

SEO

Social Media

Advertising

Blog and content publishing

Website design
Our services aren't simply a set-it-and-forget-it strategy. We ensure all digital properties convey your message with your brand front and center. Then we back our methods with constant measurement.
We pursue every channel available to make sure your brand and products are found.

Our 7 Sphere Code is obvious in all of the content we produce. We always perform an audit of your brand to determine your core competencies and key buyer personas. Then we examine your brand inside and out. These important steps create the content that carry your message to your audience during every stage of the buying process.
Establishing your company and product brands as industry leaders is one of the most important jobs your content will do, but your message can provide so much more. Our job is to create avenues for engagement for your buyers to build affinity and loyalty for your company and brands. That loyalty not only brings your buyers back for future purchases, but encourages them to bring friends and family along. Nothing markets your company better than word of mouth.
Let us show you how it's done.

Digital mobile, television, satellite radio, and even national cable appearances help get your business in front of the perfect buyers. We also handle placement with print and online publications where audiences will see your message every time. Need something outside of the home, such as billboards, transit displays, and virtual screens? We handle that, too.
Ready to announce yourself to the world?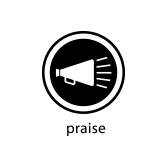 Liz and her team play an integral part in launching and growing our Seneca Snacks product brands. Their knowledge and insights provide us with actionable strategies and executable plans that meet and exceed our goals. Always professional, thoughtful, and very responsive, their team is meticulous in making sure our brand voice is always in sync, all efforts are analyzed and measured, and they provide on-going recommendations to maximize our brand's impact and budget; they deliver.
Liz and her team at Marketing Initiative Worx are simply amazing. We were at a critical point in our business where we needed to merge three companies together under one brand. They quickly devised a brand strategy and identity that perfectly encompassed our brand voice and position. They then developed an on-point marketing plan and executed it flawlessly. Liz and her team went above and beyond to make this launch a huge success, all within a very short timeframe. She and her team are true marketing wizards, always professional, and fun to work with.
Marketing Initiative Worx worked with us on a marketing strategy and execution plan for my emerging consumer product business. They immediately engaged with the brand and business goals, and organized a strategy and work plan to exploit opportunities for increasing brand awareness in the marketplace. Liz and her team are extremely focused, sharp professionals and have a great work ethic. They brought clarity to our marketing efforts and became a useful sounding board for our ideas while giving us experienced guidance and clear direction. They are a great resource and partner.
Liz and her team are simply fantastic. Given a highly competitive and price-driven industry, my company was looking at different avenues to increase our growth, with lackluster results. Liz and her team sat down with us, quickly accessed our situation, and devised a marketing lead generation plan to both increase our client base as well as nurture and up-sell our current client base. We couldn't be happier with the results; the response is tremendous. We highly recommend Marketing Initiative Worx. The have great ideas, timely execution, and well-thought-out strategies and executable plans.
With so many marketing companies out there, people don't know who to trust anymore. Trust was my #1 concern, and Liz put that to rest the moment I met her.  Liz is passionate about her business and helping others achieve their goals.  She is straightforward and direct, talking in terms that a layperson can understand.  The Marketing Initiative Worx team analyzes your particular situation, devises a plan, breaks it into bite-size sections based on your budget, and then get to work, and they keep you updated along the way. This no-nonsense approach saves time and money and yields results that you can see! I highly recommend Liz and Marketing Initiative Worx, Inc.