SENECA
Marketing
Case Study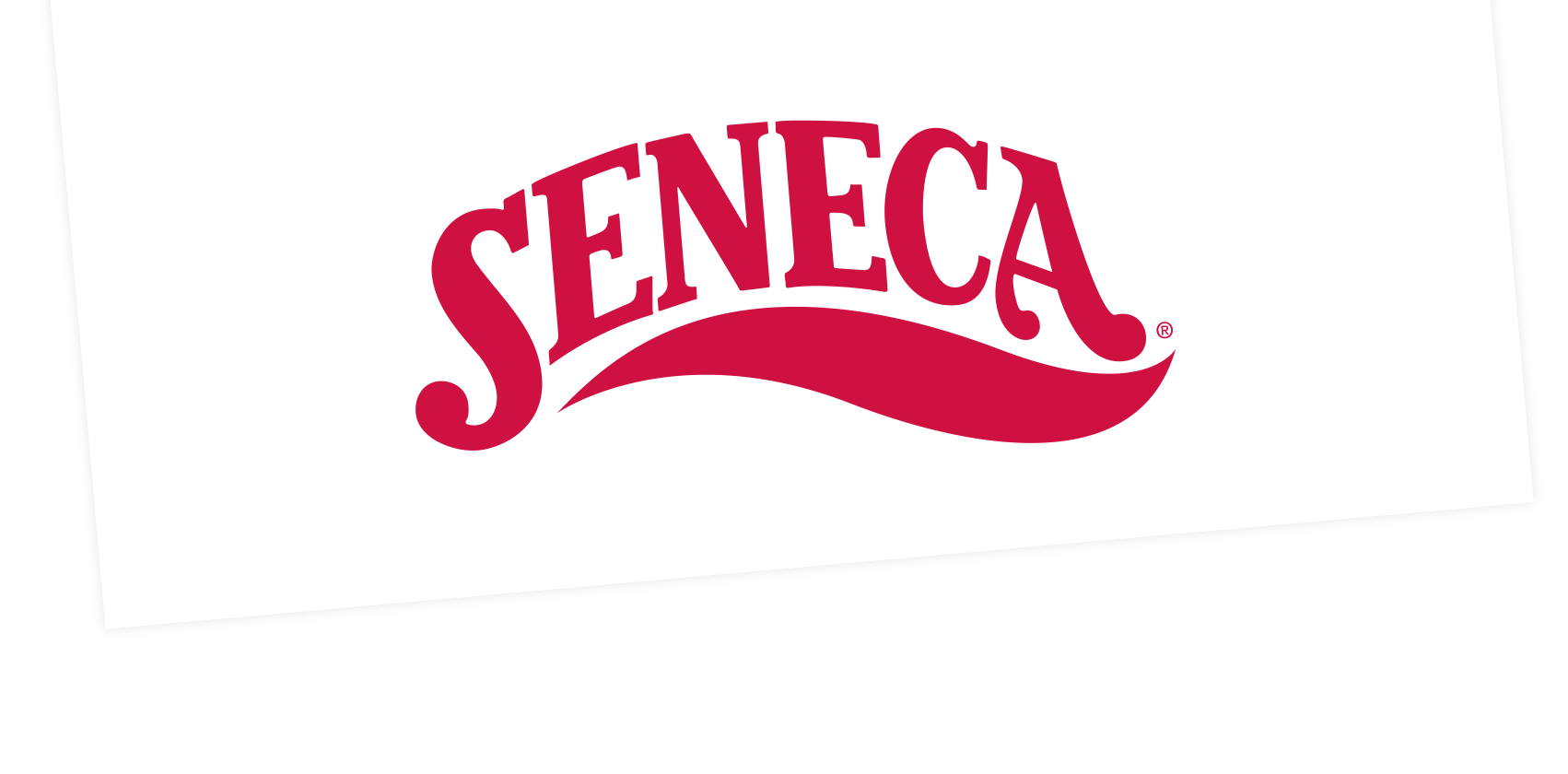 THE RESULTS
Grew social community to more than 81,000 followers.
Generated 150+ million total impressions via social channels, 19.2 million online placements and increased sales and product visibility.
Increased the number of unique visitors to Seneca Snacks website by 500% compared to the 6-month period prior to campaign.
Top two traffic-driving sources were Seneca's Facebook and Twitter pages.
During four-month product launch period, media placement included "Today Show;" 55 newspaper and online placements, including Hungry Girl, Weight Watchers, New York Daily News, Radio Disney, OC Family, "AM Northwest," Progressive Grocer, Today's Diet and Nutrition, Parents, Los Angeles Times, Denver Post, Fit Magazine, and many more; 9 radio interviews; and 10 local market broadcast segments.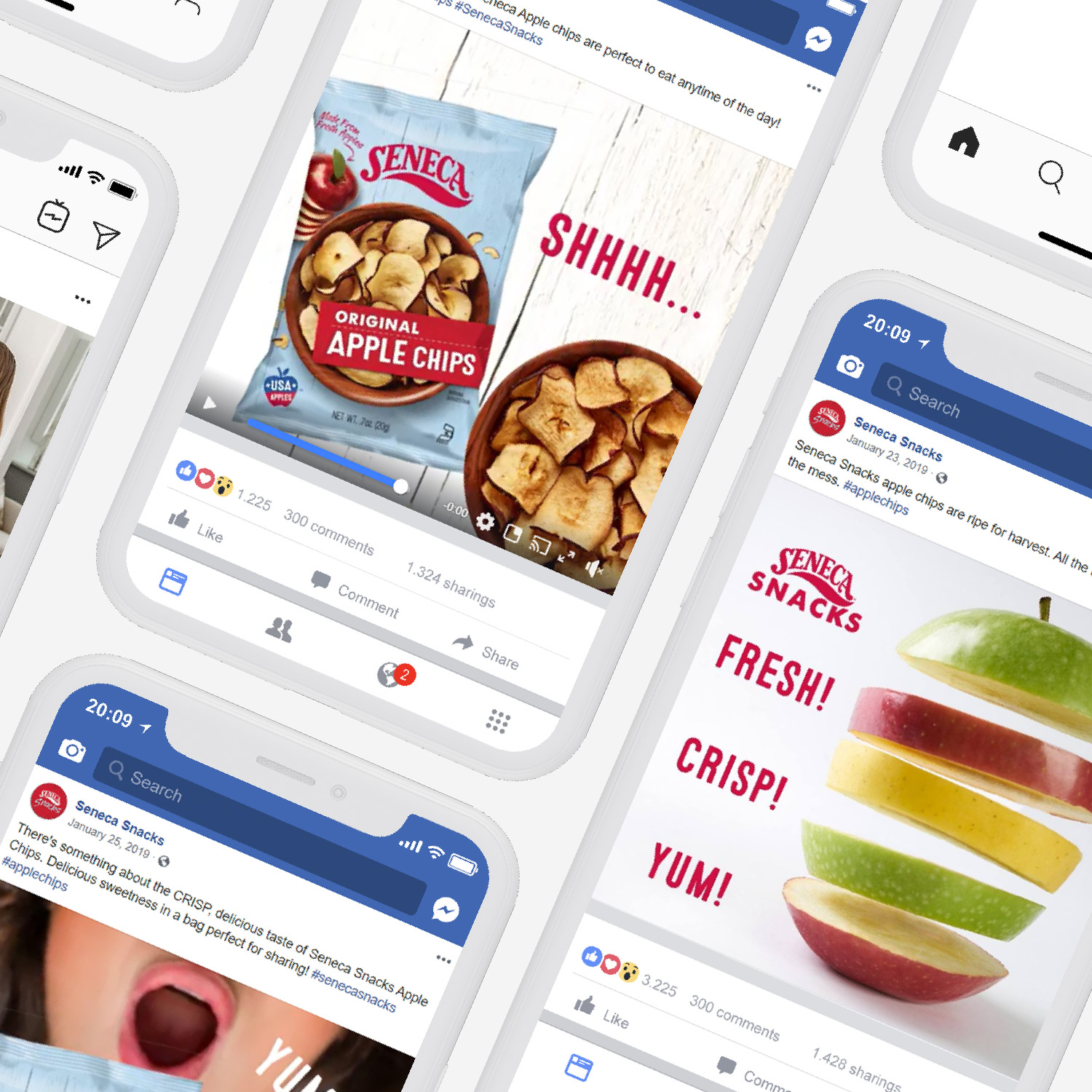 The Strategy
Collaborate with originating brand to develop umbrella brand, creative assets, and messaging.
Create launch strategies and plans, and execution of plans, including digital and traditional marketing channels, to reach target groups.
Grow and develop a community of snack enthusiasts by conducting weekly giveaways, strategic partnerships and a robust paid social strategy to help increase brand awareness, launch new flavors, and highlight new packaging.
Implement Seneca Snacks Blog as the central social media base and educational resource for recipes and news updates, effectively establishing credibility.
Create, design, and manage multiple social media assets to build communities of relevant users, build one-on-one relationships with consumers, educate consumers about product availability, and drive users to stores to purchase product.
Engage the blogger community through a robust influencer program that provides samples to relevant, targeted bloggers, allowing them to use and review the product, feature it on their blogs, promote the product through contests & sweepstakes, and drive to retail for purchase.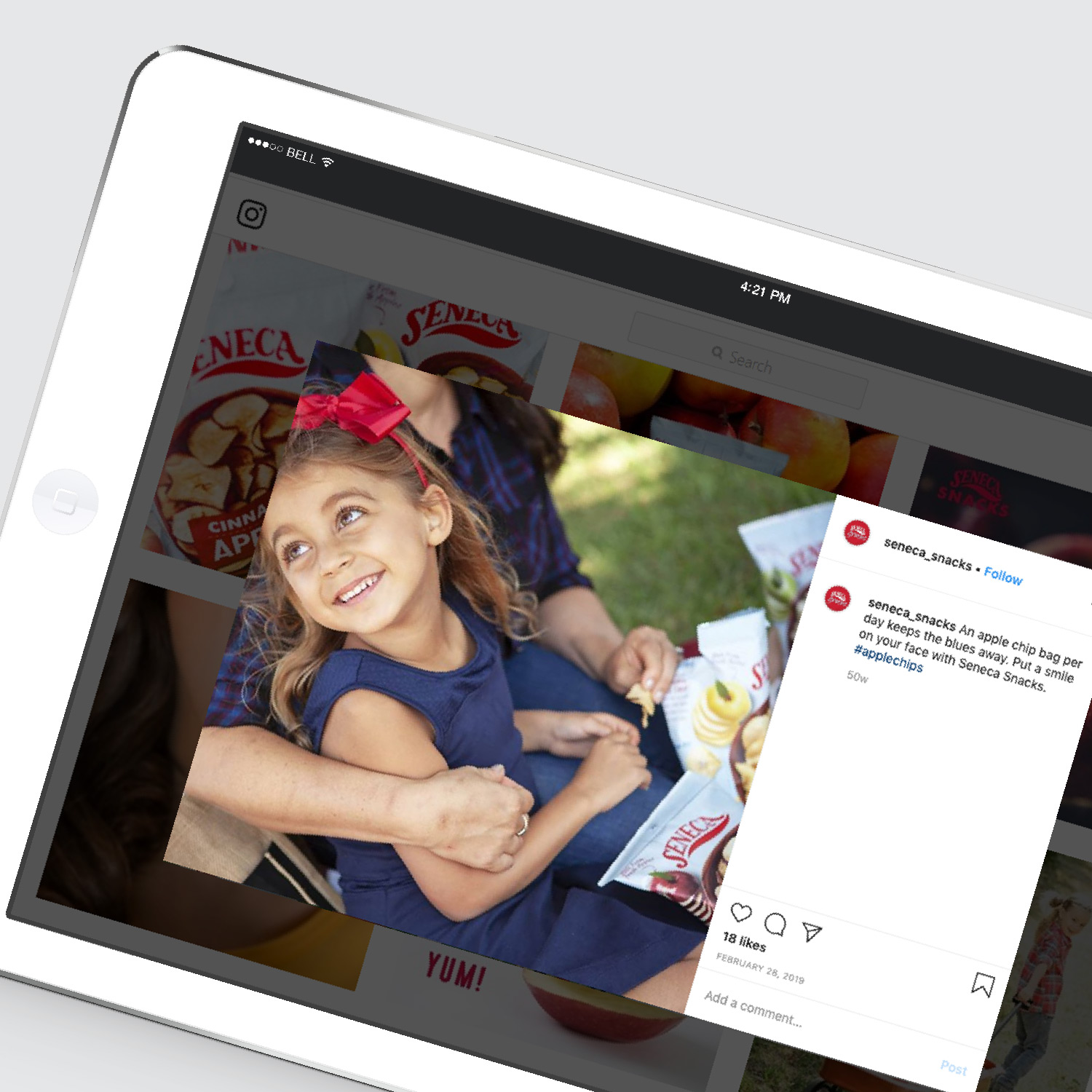 The Challenges
The snack division of a Fortune 100 private label company, looked to add branded products to their portfolio and increase exposure of only one legacy product, Apple Chips.
To accomplish goal: Create an umbrella brand under which Apple Chips would fall.
Launch new products—Oatmeal & Fruit, Crisp Onion, and new flavors of Apple Chips—and then create brand messaging, positioning, and creative assets for each new product.
Increase engagement and visibility of snack products in a growing competitive landscape.
Highlight unique values of brand and snack food as a whole.
Build awareness and drive trial of new products with consumers, specifically women, who drive 92% of household food and beverage purchase decisions.