Showing posts from tagged with: video marketing
Posted by Liz Papagni in Content Marketing | 0 comments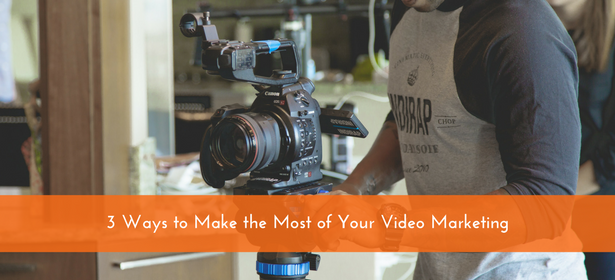 Video advertising is a great way to get your buyers' attention. Whether you release snippets of organic video on your social media accounts or spend thousands on professional video production, the important thing is, simply, that you're marketing through video. The statistics support this, too.
So, now that you know video is the present and future of content marketing, how can you be sure to make the most of every video you release?
Keep It Relevant
If you've ever watched a commercial and had no clue what was being sold, then you know the pain buyers feel when they consume video that isn't relevant to their needs. Consumers really do want more content, but it must be relevant. Confusing or generic messages will turn your buyers off. What's worse, generic or confusing messages won't work to help buyers remember you later. Studies show that people can
retain 65% of information
that's paired with relevant images three days after consuming that content. See? Relevance is key.
Keep It Social
Facebook's introduction of video has changed the way consumers watch. This native form of marketing means that buyers are exposed to video without needing to search for it. This also means you enjoy more organic awareness of your products and services. YouTube is still the king of online video, but Facebook gets up to
100 million hours per day
in front of users. Twitter is catching up, too, with 82% of Twitter users consuming video content. YouTube is great if your buyers know what to look for, but social platforms ensure that you're seen.
Keep it Educational
Studies show that
47% of buyers
will consume three to five pieces of content before they reach out to talk about making a purchase. That includes your videos, yes, but also blogs and ebooks. Your goal should be to tell them everything they need to know about your products or services in every piece of content. How will you use video marketing this year to reach your buyers? With these tips in mind, you're well on your way to providing a relevant, educational marketing experience that reaches consumers that don't even know they need you yet. If we can help you provide a better brand experience through video marketing, give us a call.
Posted by Liz Papagni in Content Marketing | 0 comments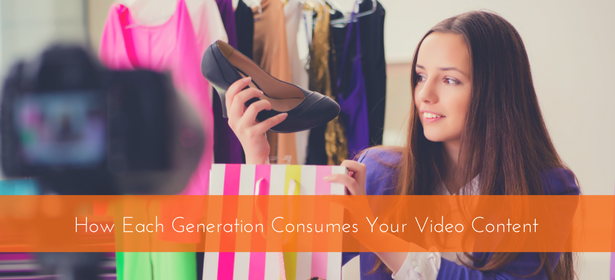 With over one billion users on YouTube, it's easy to see that video content isn't going anywhere soon. In fact, as Gen Y and Gen Z continue to explore their own spending power, brands have discovered that video content is often the preferred medium for engagement. Does that mean you should set out right away to start creating video content for your buyers? Well, possibly. But before you do, you should make sure you know those buyers well, because each generation wants something a little different from their video.
Who's Watching?
It's safe to say that Generations X, Y, and Z all find video content to be valuable. However, Gen Z is more likely to be found on YouTube than Gen X, with
70% of teens
and young adults visiting the video site daily. Still, 35% of Gen X stops by daily, 31% several times per week, and 22% are watching several times per month. In other words, everyone's watching, from teens to men and women in their mid-forties. If you're looking to get your products or services in front of buyers within this age range, then you can't go wrong with video.
What Are They Watching?
So, now that you know who's most likely to watch your videos, you probably need to know what type of videos to make. Not everyone is likely to watch the same type, so your content should be geared toward your target audience. For instance,
Gen X
 and Gen Y, or Millennials, still like to see tutorials and how-to videos. Generation Z, however, prefers to watch unboxing videos or
"haul" videos
, where brands are displayed by influencers. All of the generational groups still want to see product reviews, though. No matter who you're trying to reach, they want to know if your products work.
Where Are They Watching?
As with the types of videos consumed, the generation also determines where they'll consume them. YouTube is the biggest platform, as you might guess, with 78% of Generation X, 86% of Millennials, and 93% of Generation Z using it. Other platforms, however, shift in popularity according to the age of the user. For instance, Generation Z
doesn't really seem to use Facebook
for video consumption, while 57% of Generation X is still checking out videos on the social network. If you want Generation Z, you have to go to Snapchat, where 41% of Generation Z checks out video content. The real surprise, perhaps, is that Instagram is a big favorite among all three generations, especially with the new Instagram Stories feature. There's no question that video content is an excellent tool for reaching your audience, regardless of their ages. However, understanding that audience will definitely help you target the types of videos and the platform for sharing so that you can always experience the best possible engagement with your buyers. If you'd like to explore your audience for video marketing campaigns, let us know. We're happy to help you create marketing that will resonate with your buyers.