Showing posts from tagged with: snapchat
Posted by Liz Papagni in Social Media Marketing | 0 comments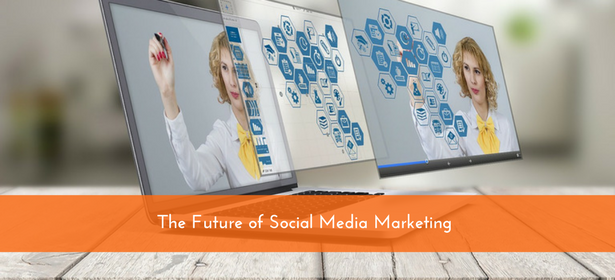 If you're still using the old faithful social media platforms—Facebook, Twitter, and LinkedIn—don't worry. These networks aren't going anywhere. If, however, you've noticed a downtrend in the number of engagements you're receiving, it may be because you haven't kept up with the many new ways that marketers are using these tools. The future of social media marketing has arrived. You'll get by on your old tricks, but to really reach new audiences, you have to try new things. Here are some trends you can adopt right now to see better engagement on social.
Facebook Messenger
It's true that about
one-third of the entire world
is on Facebook. This behemoth marketing platform will be a part of your routine for years to come. However, the personal nature that Facebook Messenger offers your communications really seems to resonate with today's buyers. More than
one billion people
use Facebook Messenger, which means it's ripe for the use of ads, video, and chat bots. In fact, some believe Messenger will become the new email—though we're still reserving judgment on that.
Messenger ads work
just like the ads that appear in your Facebook feed. You can choose the audience according to location, age range, interests, and activities. The big difference is that the ads you send show up directly in the recipients' Messenger inboxes, meaning you can be sure eyes touch your marketing efforts.
Disappearing Content
While marketing with Snapchat is nothing new—we've actually covered
some tips
for this medium before—the power of the disappearing message is really starting to come into its own. This particular medium provides a sense of urgency unlike any other advertising option. In fact, the popularity of Snapchat has inspired Facebook and its properties to create their own versions, including Facebook Stories, Instagram Stories, and WhatsApp Status. The availability of these new platforms has only increased the amount of targeted disappearing advertising that marketers send. It's really your choice as to which of the platforms you use. You may want to keep a few things in mind as you decide. The first is that Instagram Stories has
surpassed the number of Snapchat users
, which may mean a wider audience for your marketing. However, Snapchat is still the social media network of choice for
Generation Z and Millennials
. Choose your channel according to whom you're trying to reach.
Social Video
While billions of hours are watched on YouTube each day, there's a native feel to social video—such as those viewed on Facebook and Twitter—that marketers prefer. In fact,
46% of marketers
plan to add Facebook video to their marketing strategy this year. Before amassing a library of marketing video content, there are a few things to remember. Most importantly, our
attention spans are shrinking
.
Facebook
and
YouTube
both encourage marketers to create stories in six seconds or less. Longer video still has its place, but if you want regular engagement with buyers, keep those ads short. As you can see, marketing trends are constantly changing. To maintain your brand's connection to your buyers, your methods must also evolve. If you'd like to explore new ways to use social media for your marketing needs, give us a call.
Posted by Liz Papagni in Social Media Marketing | 0 comments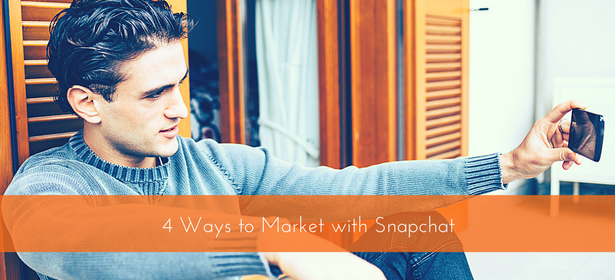 While the whole world watches Snap stock to see if the recently IPO'd company will rise or fall, smart companies are using the social platform to reach new audiences. Snapchat entered the world of social media with a bang, offering something no other platform had dared: transience. While Facebook and Twitter were hard at work making sure every word and image shared on the platforms were catalogued and saved forever, Snapchat was busy deleting everything after 24 hours. The risky move gave messages an air of urgency—something marketers quickly took notice of. That urgency helped drive Snapchat into one of the largest tech IPOs in recent history, and it's made Snapchat a favorite among companies aiming to reach particular demographics—specifically those aged 18-29. If you're not sure how you can market with Snapchat, we have a few tips to get you started.
Identify Key Influencers
Getting consumers to follow brands on Snapchat isn't as easy as getting them to follow their favorite celebrities and social media stars. That's why
influencer marketing
is such a popular tactic this year. Start by seeking out Snapchat celebrities and influencers that would most likely use your brand. Remember that, while celebrities may have larger follower counts, they may not be the best option for reaching your target audience. Relevance is better than high numbers.
Share Promotional Events
What better way to ensure a promotional code or coupon doesn't slip through the cracks after a sale ends than to share one that disappears after a few seconds? That sense of urgency will have buyer clamoring to catch your coupons when they show up in their feed. These codes or coupons could be redeemed either in person for brick-and-mortar retail businesses or online for ecommerce shops. Simply announce the promotion, let buyers know when to watch for the deal, and then watch as your followers jump into action.
Engage Your Followers
Social media isn't fun for users if they don't experience engagement. You can get your followers in on the action by featuring them in your stories, sharing user-generated content, and simply responding to any Snaps you receive from your buyers. When GrubHub used Snapchat to promote a giveaway, they experienced a
20% increase in followers
—all who joined in the fun with user-generated content in an effort to win.
Provide Exclusive Content
Whether debuting new products or sharing
brand stories
, Snapchat is a great way to share exclusive content that can't be found anywhere else. You can also give users an inside view of special events or interviews with your influencers and celebrity endorsers. The very nature of the disappearing posts means that only those who are tuned in and engaging with your brand at the time of the post will receive the information. Perhaps limited audiences seem counterintuitive to marketers, but it's important to remember that relevance is key. Rather than boosting your post to Facebook for thousands of uninterested users to scroll past, wouldn't you rather speak to ten people who love your brand and are ready to buy your products? As you can see, there are quite a few ways to market with Snapchat. In fact, we've only barely scratched the surface. If you'd like to discuss new ways to reach your target audience,
give us a call
.