Viewing posts categorised under: Marketing Strategy
Posted by Liz Papagni in Marketing Strategy | 0 comments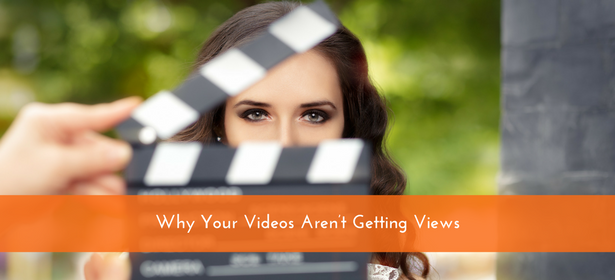 It takes a lot of work to create marketing videos for your business. After you go through all the trouble (and money) needed to write, film, produce, and distribute your video, your ultimate reward is thousands of views, right? You want people to watch and share and watch again. So…what happens when your videos aren't getting views? Why wouldn't your videos get the same amount of views as others you've seen go viral? There are several reasons, actually. You could be dealing with only one problem, or there could be a combination of issues. Let's consider all the possibilities, and maybe you can narrow down the problem.
Your Video Is Too Long
There is no set "perfect" length for any marketing video, but you have to keep your audience and your distribution platform in mind. If you're sharing on social media, then you should keep them short, sweet, and to the point. Attention spans aren't what they used to be. Most people want to consume videos in
one minute or less
. On platforms like Snapchat or Instagram where you're likely to reach younger audiences, you should keep them even shorter—less than 10 seconds at the most. Does that mean all of your videos have to be crammed into less than a minute? Of course not. Sometimes the subject matter requires that you spend more time, specifically with tutorials and how-to videos. These can live comfortably on YouTube or your website and take as long as you need them to. Besides, you don't expect these to go viral anyway, right? The rest of your content, however, should strive to get the point across quickly and efficiently.
You Targeted the Wrong Audience
We talk all the time about how important it is to understand your audience. If your videos aren't getting views or always get a lukewarm response, then you understand exactly why knowing your buyers is so important. The gimmick one company uses to get noticed may not work for your brand. As much as you want to try the next Harlem Shake or Mannequin Challenge, ask yourself if your buyers will get any value out of it. If they're not the type to be amused by such things, then you shouldn't spend the time and money necessary to force it.
You Don't Make Buyers Feel Anything
Emotion is a huge driver in determining if video will go viral. Whether you make them laugh or make them cry doesn't matter—it's the emotion that prompts people to share. If you're not plucking at those heartstrings—humor, sadness, fear—then you're not going to get the job done. Sometimes you
just want to share the facts
, right? A fact-based video can come across as dry and even self-serving if you're not careful. Keep those buyers in mind as you form your content. Determine which of their emotions you want those facts to tickle. Then create a video that evokes those emotions. You'll see a huge difference immediately.
You Didn't Optimize It
Until this point, we've discussed what buyers want from your videos. It is important to understand what will spur them to share, but it's not all that's in play. There are some
technical aspects
you need to consider, too. If people aren't finding your videos, there are a few possible reasons. First, you may not have used the description to your advantage. Are the keywords present? Did you use a description that matches the content? Does that description also play to the buyer's emotions? The same goes for your tags and the category you choose. If you haven't bothered to designate tags and categories—or worse, you label them incorrectly—then you won't get the additional benefit of appearing in searches. Always be sure to optimize all video, no matter where you distribute it. Otherwise, no one will even find you in order to share you. If we can help you create branded videos that your buyers will love,
give us a call
. We're here to help you develop content that gets you noticed.
Posted by Liz Papagni in Marketing Strategy | 0 comments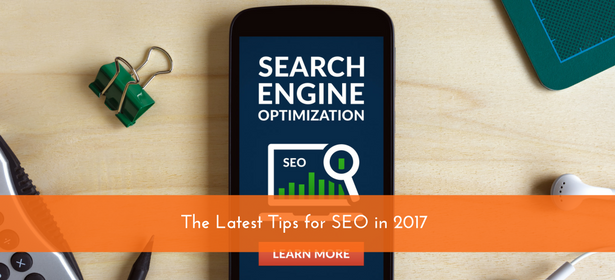 We know, we know! It feels like the latest algorithms for SEO change on a daily basis. And now, in addition to boosting your website, you need to be found in a million different places, from your social media accounts to local directories. Don't panic. We've been watching the latest in search engine optimization, so we know how to get you found. Let's take a look at some of the things you're facing in 2017.
Mobile Is the Internet
According to Benedict Evans
, "Mobile is the internet." There is no longer a distinction between mobile internet and desktop internet searches. In fact,
71% of internet use
takes place on mobile devices. What does that mean? Well, it means if you're not mobile friendly, you're missing out. Google really wants you to have those sites optimized for mobile. There are some other benefits you can take advantage of, too. For instance, you probably want to be found on Google maps, too, right? When someone searches for your location, there's a good chance they're on the way at that exact moment to spend some money with you. If they're already on the way to visit, they're probably in the car, using their mobile device. If you haven't provided options to make that experience friendly for them, they may just go somewhere else.
In-App and Social Searching
Now, keeping in mind that 71% of internet use is on mobile devices, we should probably understand how people use those devices. Did you know that 92% of mobile use takes place within an app? The app most used, by far, is Facebook.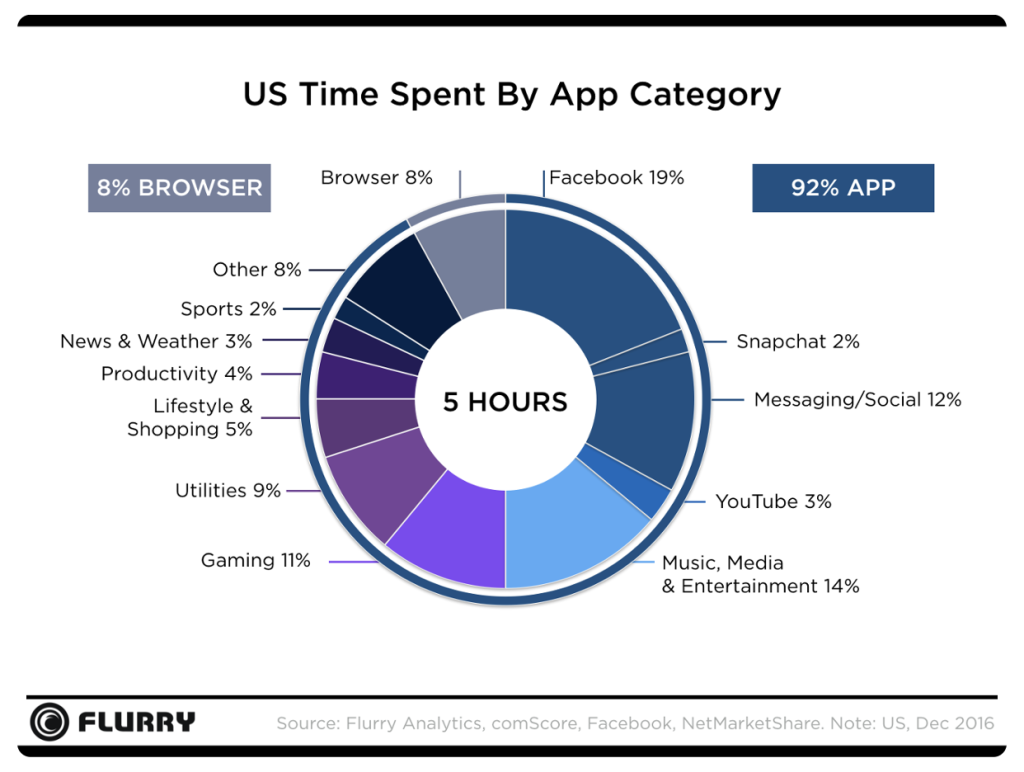 If people aren't searching on browsers on their mobile devices, then it's a good bet they're using apps to search. And the biggest app is Facebook. Have you optimized your social media accounts to ensure that you're found? People are using their social accounts to seek out
content
, too—not just the brand itself. You have a better chance of being found if your content provides the information they're looking for. This could include links to your website blogs or information posted directly to your social media accounts. To make the most of the search functions, use your hashtags and keywords within the captions, descriptions, and comments. If you can geotag your business, do it! You'll see a dramatic increase in the amount of people who find your business through your social media accounts if you just let them know where you are.
Voice Search Options
Keywords are still important to finding your business, but you have to evolve with the times. People aren't looking for "dog collar red medium" anymore. They're asking, "Where can I find a medium red dog collar?" They're not looking for "Thai restaurant Los Angeles good rating." Instead, they ask Siri or Cortana, "Where's the best Thai restaurant in Los Angeles?" It's up to you to reinvent your search terms with the most natural sounding phrases. Maybe your company does provide exactly what someone is looking for, but if they're asking with phrases you haven't planned for, they might not find you. Your business deserves to be found. Do you need to update your SEO strategy? We're always here to give you a hand, so
just give us a call
!